In our proprietary HumanPotential ™ analysis software, you can follow how the response rate develops and see how the survey results take shape. The results can be analyzed in a comprehensive or detailed way, and you can generate PowerPoint reports at company, department and managerial level. With the help of HumanPotential ™, HR can view the results of different employee profiles that are unmotivated, stressed or planning to leave the company. This provides a good overview of attitudes and driving forces amongst the employees.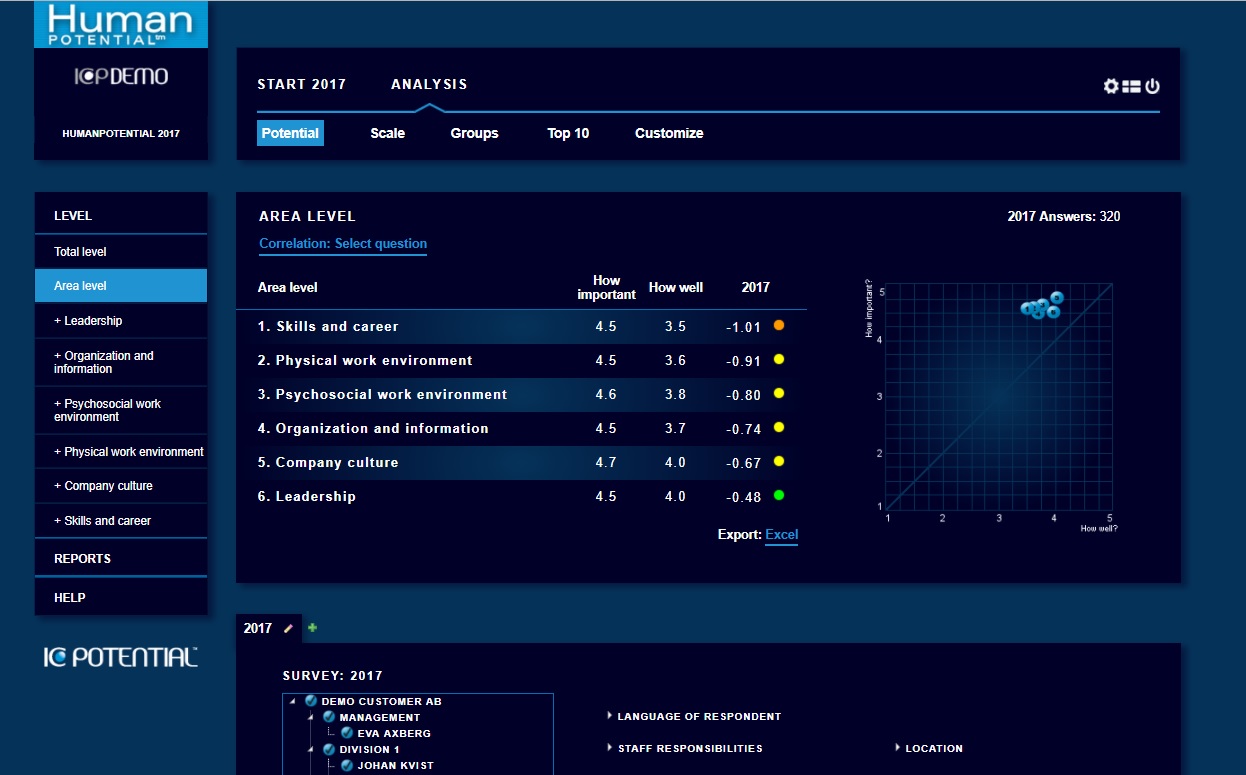 With ClientPotential ™ you can map out factors that affect different customer groups based on, for example, purchasing behavior or loyalty. You can create your own customer profiles and analyze their driving forces as well as generate PowerPoint reports for the different profiles. For example, you can look at the result based on different customer groups or sellers, make comparisons and see how your result has changed over time.

The ChangePotential ™ follow-up tool provides managers, HR and market department support for structuring and streamlining follow-up work after a completed customer or employee survey. Each manager can print reports, post an action plan and continuously follow the development. The HR or Marketing Department is given a separate view with an overview of the organization's follow-up work. ChangePotential ™ offers support functions for both managers, HR and Marketing to increase the likelihood that the organization will reach its goal with the improvements.